We are Recruiting!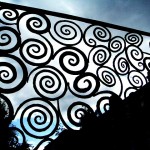 We are looking to recruit a Cook (Mornings) a Cleaner (afternoons) Receptionist (Afternoons) and participants for our three programmes-
Our Morning Drug Free Programme
Our Morning Detox Programme
Our Afternoon Stabilisation Programme
All are Community Employment positions-The criteria for participating on the Community Employment programme are based on age and length of time in receipt of various social welfare payments. In general, the Part-time Integration Option is for people of 25 or over who are receiving social welfare payments for 1 year or more, and people of 18 years or over in receipt of disability-related payments. The Part-time Job Option is for people who are 35 or over and in receipt of social welfare payments for 3 years or longer.
Certain groups such as People in Addiction Rehabilitation, Travellers and refugees aged 18 or over are eligible for both options.
Please note that eligibility to participate on our Community Employment programme is linked to those in receipt of an Irish social welfare payment (where specified). Those persons not meeting the criteria under the Part-time Integration or Part-time Job Options, or who are signing for credits, or are receiving social welfare benefits from a different country, are not eligible to participate on Community Employment.
Please contact Casadh on 01-4548419 or colm.folan@casadh.ie for details- You must qualify for Community Employment for all of the above vacancies